Szampan czy wino musujące? Jaka jest różnica? Co to jest Cava? Tego wszystkiego dowiesz się u nas!
A teraz przedstawiamy
5 faktów o winach musujących, które musisz znać!
Jakie jest ciśnienie w butelce szampana? Kto to był Dom Perignon?  Jak powstają bąbelki w szampanie? Czy wino musujące zawsze jest białe? Czy może być różowe lub czerwone?
Oto odpowiedzi!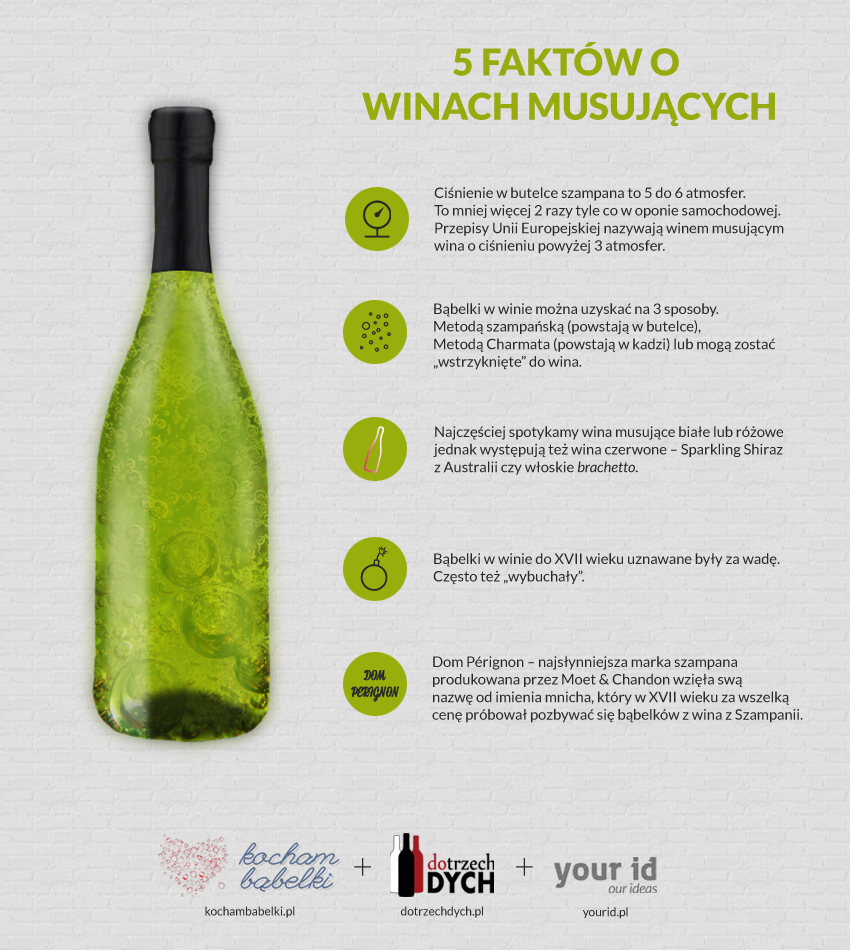 Infografika stworzona przez kochambabelki.pl, dotrzechdych.pl oraz YourID.