Wiele razy słyszę pytanie – jakie wino do sushi?
I przyznać muszę, że do tej pory nie znalazłem ideału ale bąbelki są bardzo blisko. Szczególnie takie z odrobiną cukru, słodyczy… Ale od początku…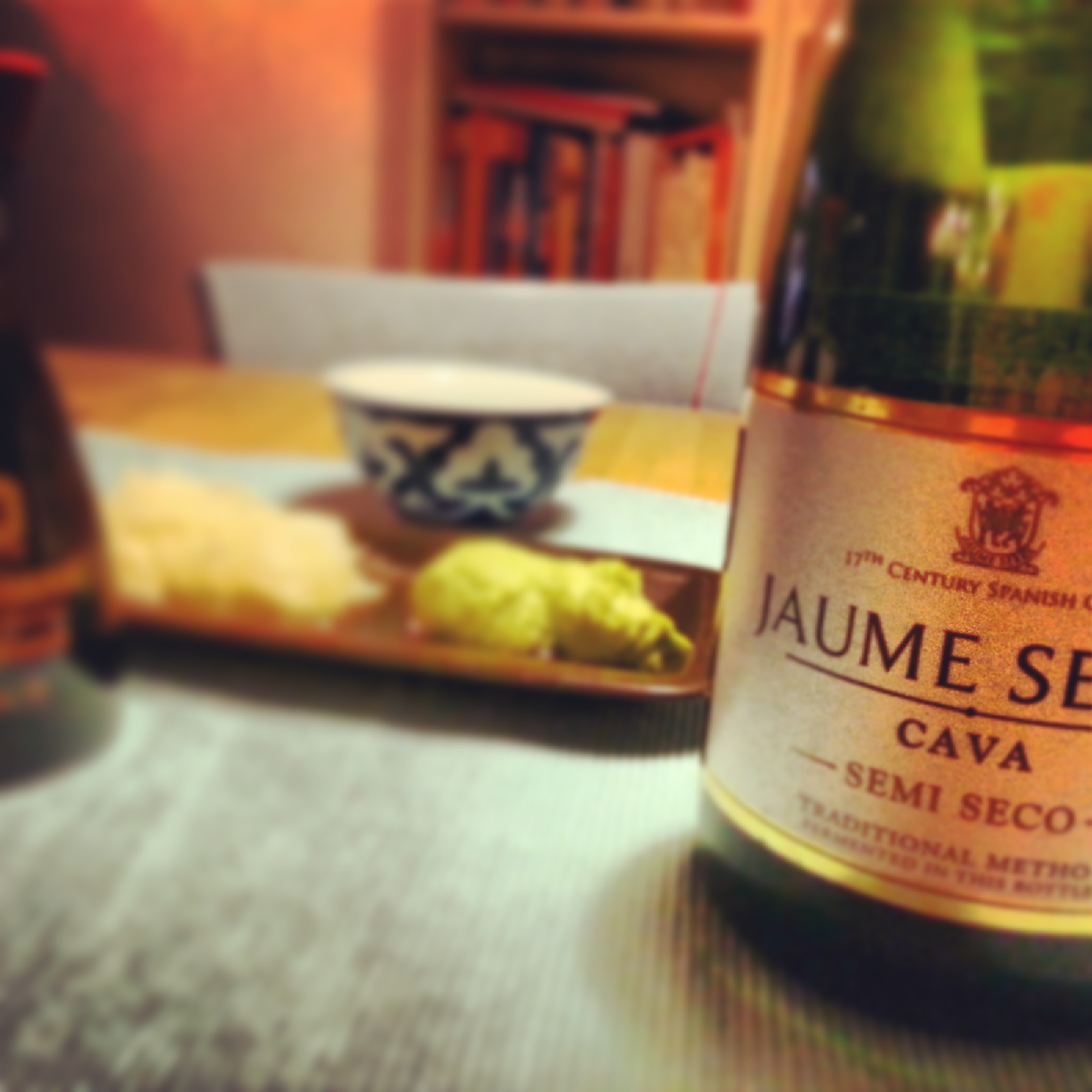 Cava to hiszpańskie wino produkowa tzw metodą tradycyjną czyli tak jak szampan. Jednak ma zazwyczaj więcej smaku, jest mniej wysublimowana, prostsza, bardziej codzienna i oczywista. Ale z drugiej strony w świecie win musujących jest pozycją dość cielistą, wyraźną, która oprócz kwasowości posiada swój charakter, smak, wyraz. I stąd płynie jej przydatność do sushi – nie dominuje ale świetnie wspiera danie.
Ta cava jest minimalnie słodkawa, całkiem cielista i przyjemna. Sama mogłaby być nieco zbyt trywialna dla najbardziej wyrobionych kubków, ale do sushi okazała sięidealna! Serdecznie polecam!
To Cava Jaume Serra w wersji Semi Seco. Dystrybutorem jest TIM a kosztuje ona około trzydziestu, trzydziestu paru złotych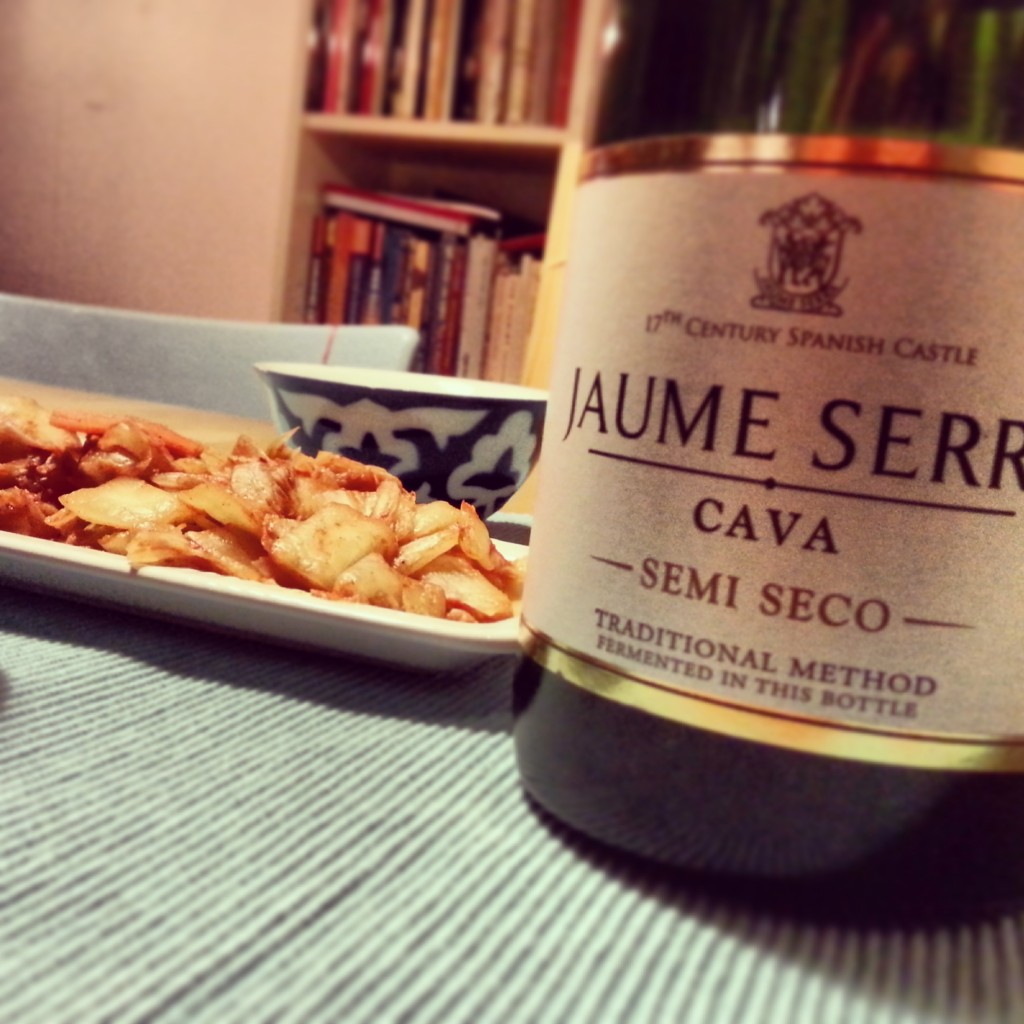 Sprawdzi się tez np.do ciast (np. kruche z gruszką) lub z owocami – melonem, ananasem. Cava to świetna rzecz, bo daje naprawdę fajną jakość za  jeszcze lepszą cenę

Stay tuned wkrótce pokażemy Wam kilka innych pysznych bąbelków!