No zimę mamy jaką mamy… Ale mimo to udało  mi się zrobić małe zimowe odkrycie – grzaniec z cydru! Tak, tak!
A wszystko zaczęło się tak – agencja pracująca dla Cydru Lubelskiego gdzieś tam znalazła nasze bąbelki i zaproponowała, że podeśle w ramach świąt smaczny podarunek. I faktycznie – przyszła piekna skrzyneczka a w niej…
Zestaw do grzańca z cydru! – Cydr Lubelski Jabłko Suszone + pomarańcze, goździki, miód, cytryna… Bajkowy koncept.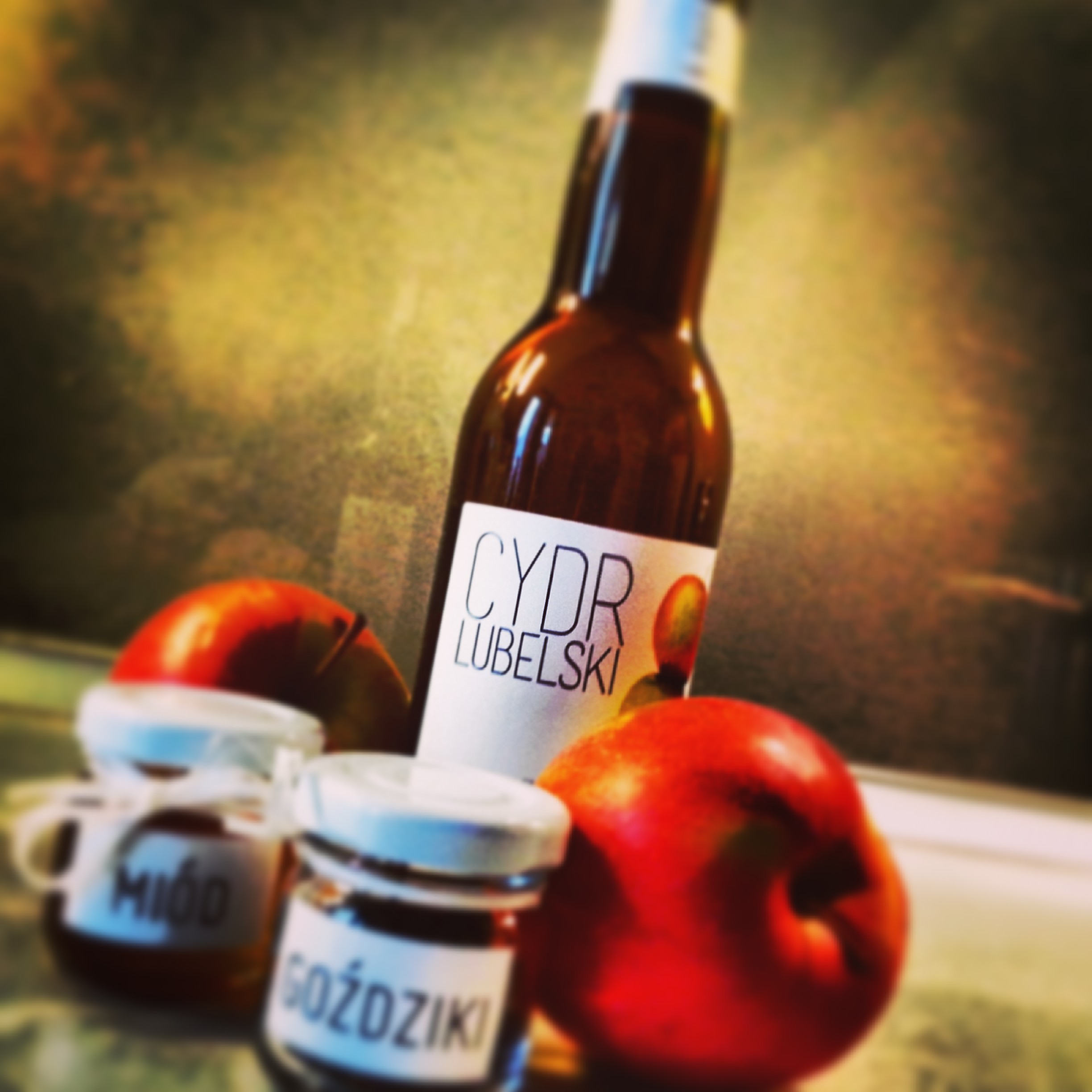 Wcześniej nie miałem okazji próbować Cydru Lubelskiego ani tego podstawowego ani tym bardziej suszonego jabłka. Naczytałem się tylko na różnych portalach i blogach masę hejtu… No przyszło się zmierzyć samemu…
1 butla (bo otrzymałem 2) poszła na "surowo" a z drugiej wyszedł grzaniec.
Samotny Cydr Suszone Jabłko – może się chyba spodobać, choć to na pewno nie mój klimat – kubki spaczone brakiem cukru tutaj wariują. Ale najbardziej przeszkadza mi… to, że on NAPRAWDĘ smakuje suszonym jabłkiem a jest przecież mokry… Tym razem percepcja wariuje! To nie tak, że smakuje jak kompot z suszonych jabłek – NIE – smakuje dokładnie jak suszone jabłka 😉
Jeśli macie więc ochotę spróbować – śmiało! Ale jeśli szukacie cydrowych uniesień – raczej niebardzo.
ALE…
gdy na dworze zrobi się chłodno – koniecznie spróbujcie grzańca z cydru – i ten extra się do tego nadaje – podbite aromaty suszonych jabłek dużo dają!
Jak zrobić grzany cydr?
Ja zrobiłem według przepisu agencji:
Składniki:
200 ml Cydr Lubelski Jabłko Suszone na Miodzie
Czubata łyżeczka miodu
20 ml soku z cytryny
20 ml soku z pomarańczy
Skórka z cytryny
Skórka z pomarańczy
4 goździki
Sposób przygotowania:
No tutaj większej filozofii nie ma i kierując się instynktem każdy da sobie radę!
A efekt? zupełnie coś innego niż grzaniec z piwa! I szczerze powiedziawszy bardzo zachęciło mnie to do próbowania grzańców z innymi cydrami albo mix cydr + piwo 😉
Jeśli macie swoje, inne przepisy na grzańca z cydru – szczególnie takie "niestandardowe" – zapraszamy!!!
Dziękuję Agencjo za ciekawą inspirację!