Ten sezon to będzie prawdziwa wojna o cydr! Nie ma wątpliwości. Najwięksi gracze szykują ofensywę, mniejsi zbroją się jak mogą. Będzie się działo!
Nowym graczem na rynku jest Cydr Polski klasyczny, półmusujący, półsłodki. 4,5% nowośc wypuszczona przez TIM.
Otrzymawszy paczuchę (jako wpływowa persona ;)) po pierwsze zwróciłem uwagę na wygląd etykiety i ikonografię. Nieco to przypomina Ignaców, ale tylko nieco – skromnie i ładnie. Jabłko jest czerwone. Takie jabłko jak na etykiecie otrzymałem razem z butelką, w skrzyneczce i muszę przyznać, że skrzyneczka aż cała pachniała jabłkami! Mniam!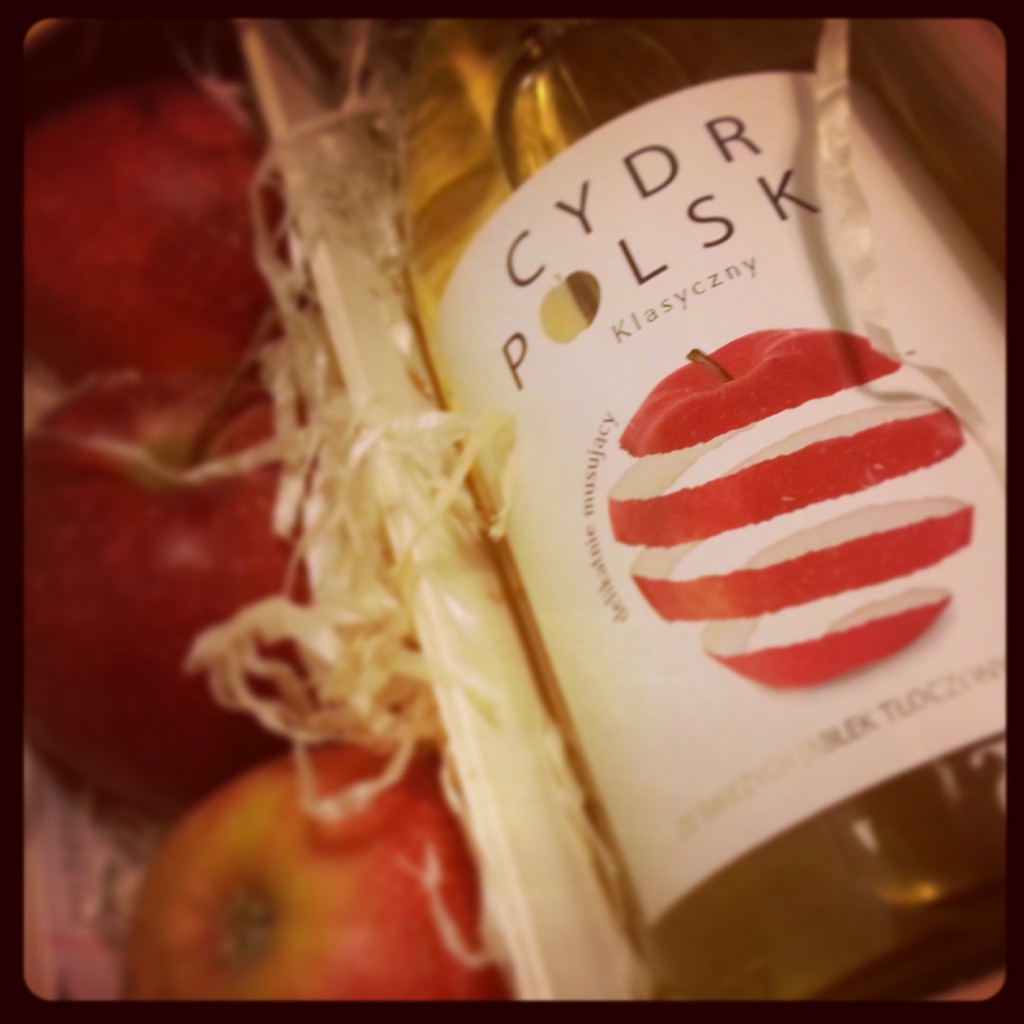 W litrowej butelce kryje się sedno sprawy – polski  CYDR POLSKI KLASYCZNY, który gdy chcieć go okreslić jednym słowem jest po prostu… smaczny! Serio! Smakuje mile słodkimi jabłkami, dokładnie takimi jakie dostałem w przesyłce. Ma nieco cukru co czuć, ale z drugiej strony ma także bardzo żwawą kwasowość, która z tym cukrem pięknie tańczy! Smak jabłka jest głęboki, soczysty, aż chce się gryźć dalej…
Zrobiłem test – spróbowałem jabłka a potem cydru – muszę przyznać, że czuć niemal te same smaki – może nieco inne odcienie, może nieco jest w tym cydrze takiej goryczy i pustki w smaku przy końcu ale to detal!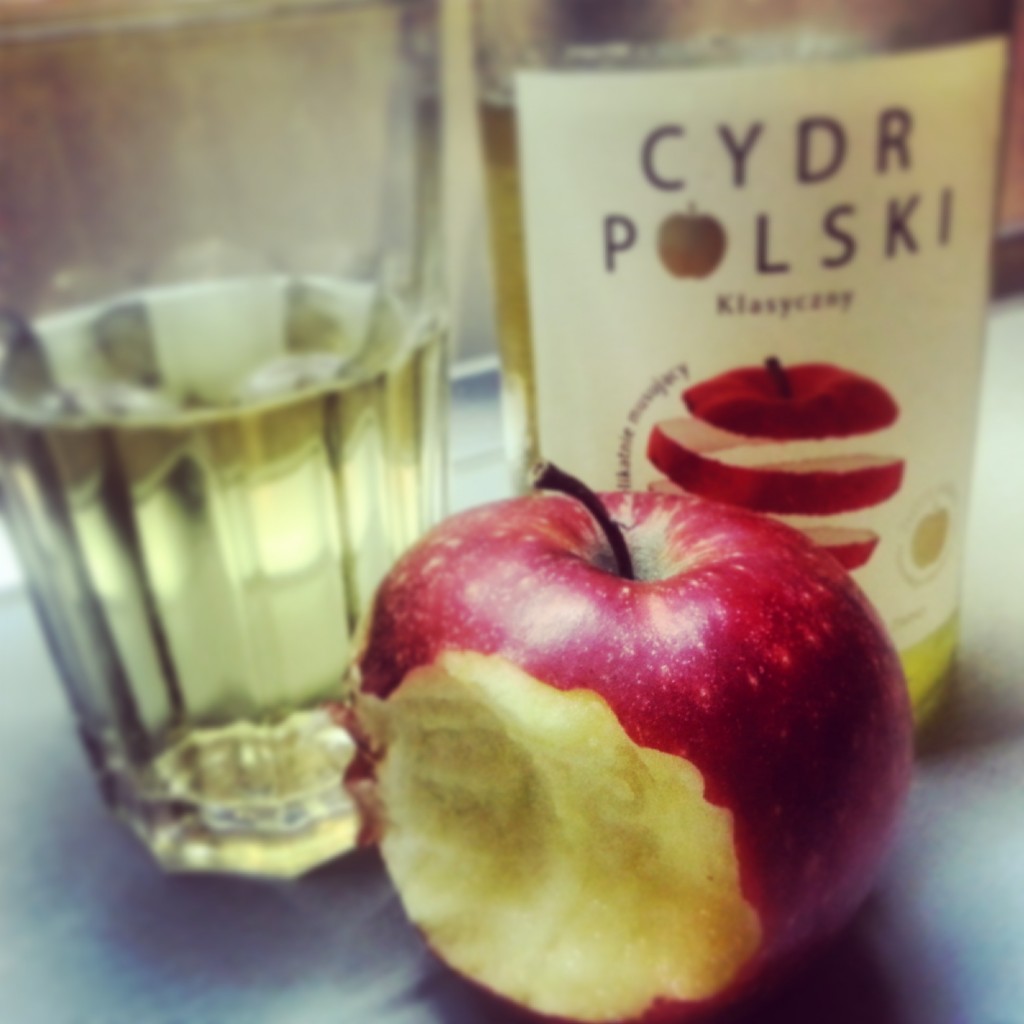 Pity zimny, ze zwykłej szklanki (tak jak będzie pity na codzień) jest po prostu dobry i smaczny! Smakuje tak jak polskie jabłka, jest lekko słodkawy, te bąbelki w nim są niemal niewyczuwalne (w przeciwieństwie np do Green Mill Cider) i muszę przyznać, że po treningu sprawił mi wiele radości!
Dzięki TIM!