Jak podawać szampana? Zacznijmy od kieliszka! Oto 4 rzeczy o kieliszkach do szampana, które musisz znać jeśli kochasz bąbelki!
1.Idealny kieliszek do szampana i innych win musujących to tzw flet. Taki kieliszek pozwala nam obserwować fantastyczne bąbelki, a także umożliwia odpowiednią degustację – pozwala aromatom się koncentrować, dzięki czemu wyraźniej możemy się nimi cieszyć. Dodatkowo flet łatwo trzymać za stopkę.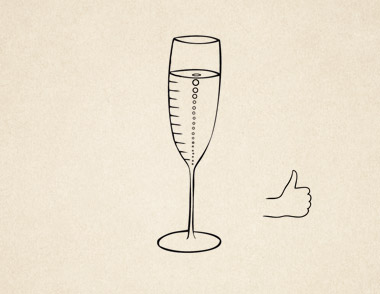 2. Czarki stosowane u nas w lokalach, które swój początek notują w PRL są niefajne – łatwo z nich wylać wino, bąbelki uciekają w 2 sekundy, aromatów brak i nie wygodnie się pije. Zapomnij o czarkach! Choć jest jedna rzecz, o której warto pamiętać – ich kształ podobno modelowany był wg biustu Madame de Pompadour, służącej Ludwika XV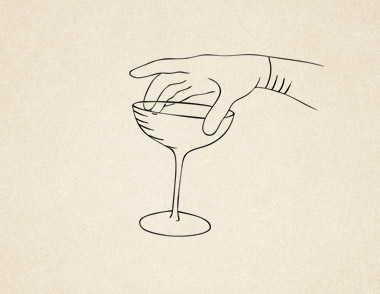 3. Kieliszek trzymaj tak by nie ogrzewać wina! Zdecydowanie za nóżkę lub stopę.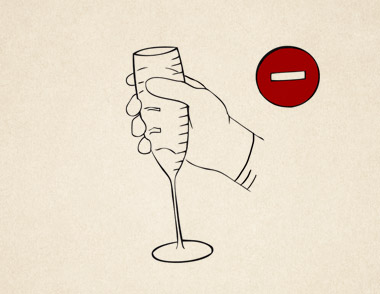 4. Jak myć kieliszki do szampana? Najważniejsze – nie używaj płynu do mycia naczyń! Detergenty łatwo pozosyają na kieliszku i zabijają pianę. Więc zamiast feerii bąbelków będziesz mieć w kieliszku wygazowaną ciecz

Fuj!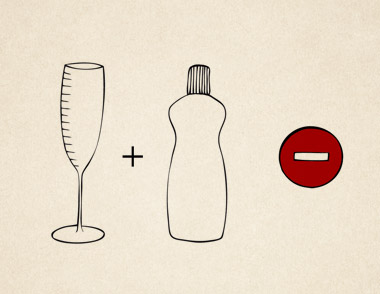 Więc jak? Używaj tylko gorącej wody i czystej, bawełnianej ściereczki!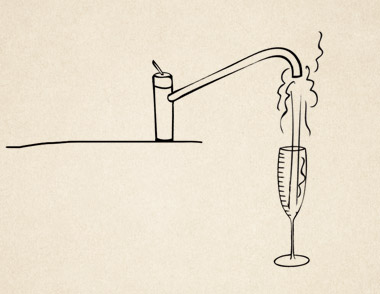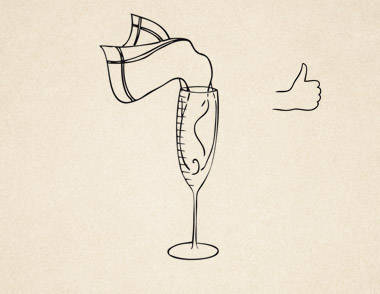 Teraz już wiesz wszystko o kieliszkach do win musujących oraz o tym jak o nie dbać! Następny krok to napełnienie kieliszków szampanem lub prosecco albo cavą! Na zdrowie!
Źrodło obrazów: http://www.ghmumm.com