Nie wiem jak to się mogło stać, że do tej pory nie miałem okazji spróbować tego połączenia – co więcej w ogóle o nim nie słyszałem!
A to moim zdaniem może być jednym z ciekawszych motorów napędowych rozwoju cydru – przynajmniej na Podlasiu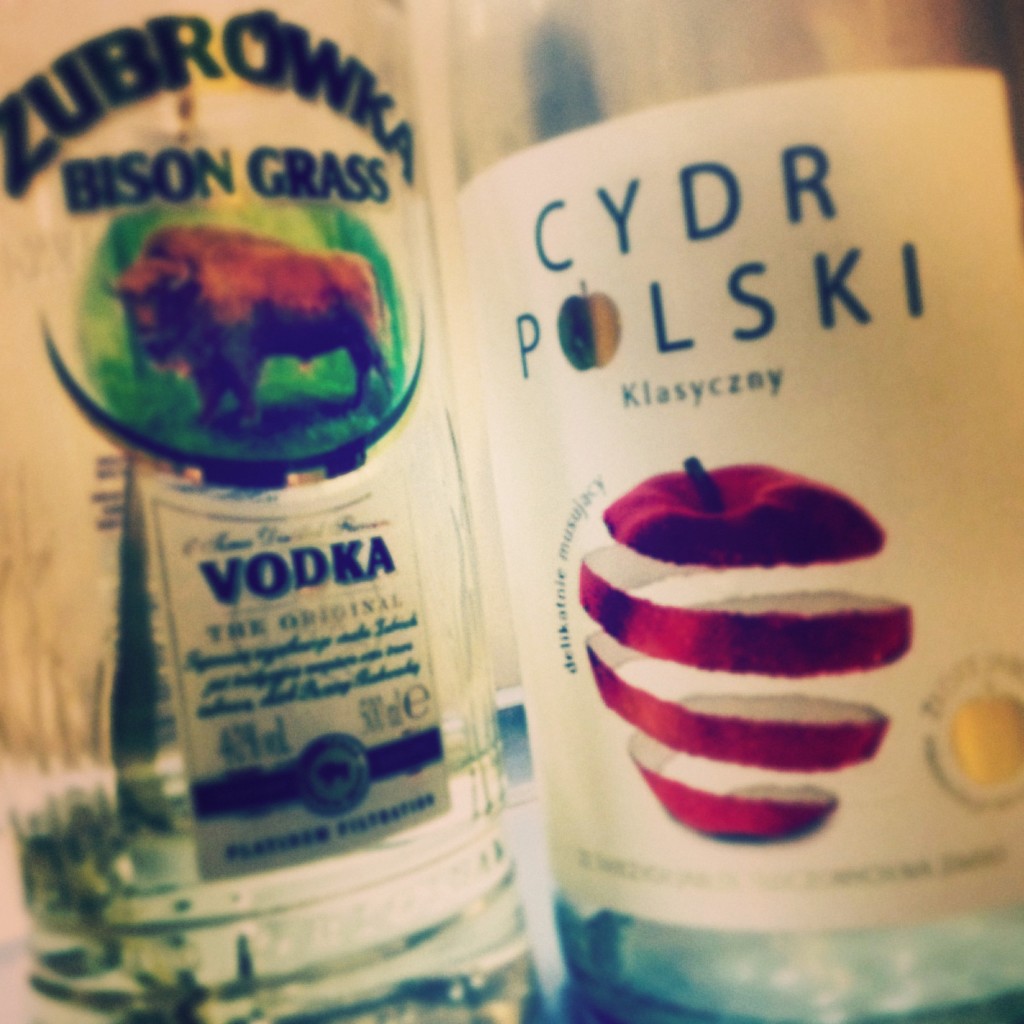 Przy okazji degustacji Cydru Polskiego, skoro on taki polsko-jabłkowy spóbowałem dodać do niego nieco Żubrówki i przyznać należy, że efekt jest PIERWSZORZĘDNY!!!
Mikstura jest pyszna, świetnie skomponowana a perlistość cydru nadaje jej lekkości!
Jeśli chcecie tylko "doprawić" cydr, nadać mu nieco więcej głębi i charakteru wlejcie do szklanki dosłownie kilka kropli. Gdy ma to być regularny drink – ładujcie solidną porcję.
Ja rekomendowałbym wszystko doprawić listkiem mięty, może kropelką jakiegoś słodkiego sosu (np cynamonowego) lub po prostu podać na lodzie. Cydr + Żubrówka = WNM!